Not long ago, the term hybrid was associated with cars that were "eco-friendly", but far from exciting …
At issue were cars like the Toyota Prius, but automotive enthusiasts are not sympathetic to such vehicles.
Today, matters are not similar, because the hybrid technology that is used in advanced supercars incredible and can be called various names other than boring.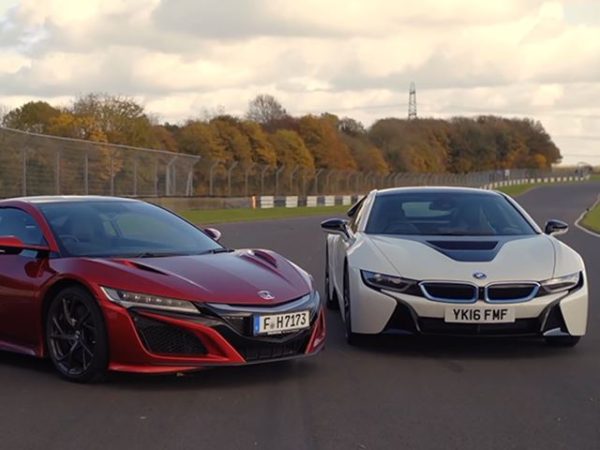 You do not have to be a millionaire to feel the joy of driving a hybrid car, and are currently on the market two hybrid models priced below € 150,000.
BMW i8 is an older model of these two, on the market is the last three years, but still looks like it is a concept car, which somehow got into the street. With a design that maximizes airflow, as well as an impressive door. Honda on the other hand, the rules of the legendary NSX successor model years, but the result justified the effort.
Now, both cars have a mid-engine layout, turbo gasoline unit with electric motors, and both used and drive to all four wheels. NSX has twice as many cylinders, double capacity and 573 hp, next to which i8 with 362 hp looks weak.