When driving a car that has more than 700 horsepower, only a small mistake can lead to a disaster …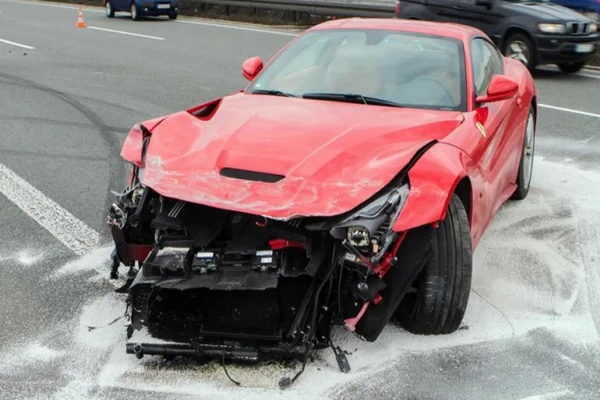 People often forget that cars are becoming more dangerous as more power possess. That is why it often happens that young people lose their lives when driving expensive and powerful cars because they are simply not ready for the power that those cars possess. When a strong engine connects to the rear wheel, then we get a catastrophe recipe.
The driver has enjoyed in this beautiful F12 model, but at one point he lost control and crash it into barriers and so completely destroy the expensive car.