A Frenchman has found fame 25 years after pulling off the most unbelievable transformation in the history of motoring.
Emile Leray became an internet sensation after photographs emerged showing how he demobilized a Citroën 2CV and turned it into a Mad Max motorcycle after becoming stranded in the Moroccan desert.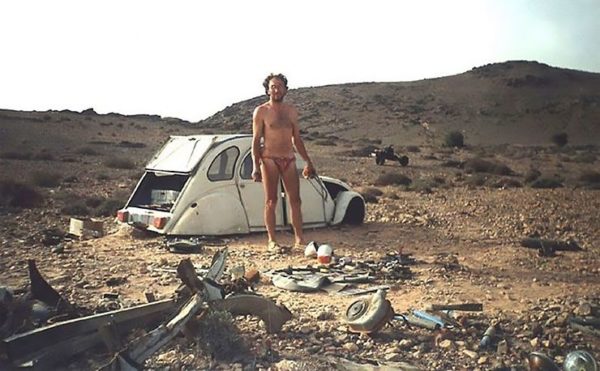 Lost in the desert of Morocco he returned to civilization after turning his 2CV Citroen into an improvised motorbike that helped him escape the jaws of a cruel death. This could be an example of the most extreme mechanical skills.
In 1993, French electrician Emile Leray decided to go on an adventure and cross the Moroccan desert. Everything went smoothly. Unfortunately, he was stopped at the military outpost and was forbidden to move on. It was a simple choice to go back to Tan Tan City or finish his adventure as planned.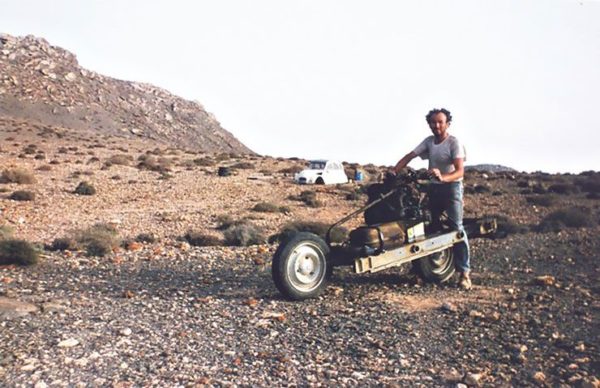 The improvised plan was a tour of the forbidden and forbidden area. Unfortunately, the rough terrain took its toll. He lost control of his car and broke a swing arm of his 2CV. That's why his adventure stopped. The biggest problem was to survive in the desert.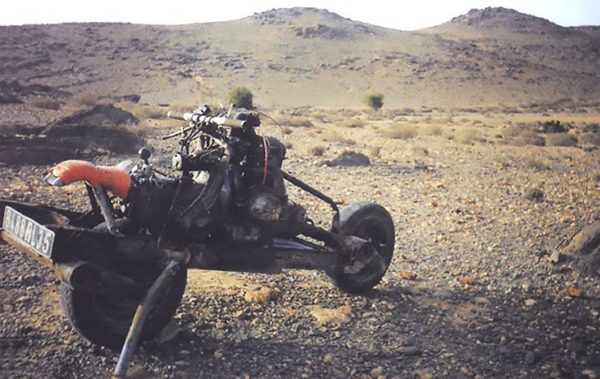 His engineering skills, improvisation and quantity of food and water for survival for seven days saved his life.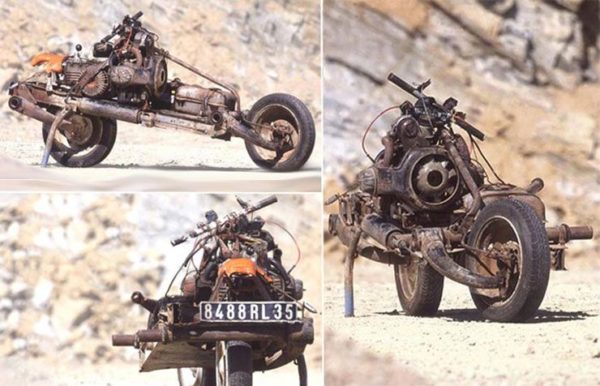 Emile Leray has finally realized that the only way out was in the vehicle, or in this case, in the Citroen 2CV. So he decided to build a motorcycle with parts that his Citroen was giving. With some basic tools, limited mechanical knowledge, burning sun, and sandstorms – it was a lousy job.
Removing the body of a vehicle to use as a shelter was the first step. To build the bike, he shortened the car's chassis before re-mounting axles and two of the wheels, as well as engine and gearbox mounting in the middle.
Improvised motorcycle finishes for several days, exactly, for 12 days. Carefully planning the consumption of food and water, he managed to survive and leave the desert with only half a liter of water left.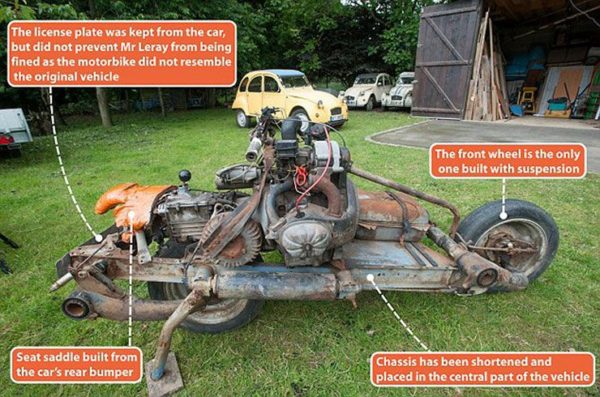 The ride was smooth, though falling from the seat was a regular thing. He used part of the rear bumper for making the motorcycle seat.
Moroccan police rescued him after a day of riding, and also handed him a hefty fine because the registration number and documents for his car no longer corresponded to that strange vehicle.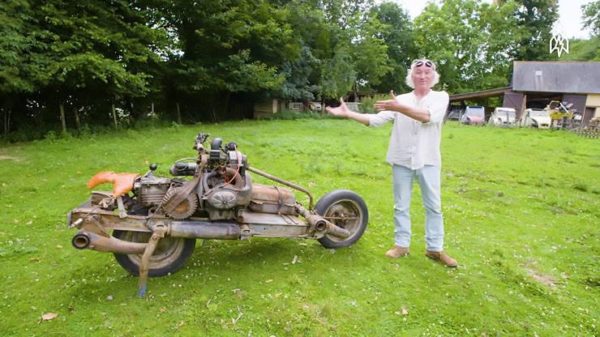 This story happened in 1993, but has only come to light recently, Emile never wanted to publicize his exploits. Now he is 68 years and lives in the northwest of France. And of course, he kept his bike as a memory!
Source: throttlextreme.com
Video Source: Great Big Story – Youtube