EXP2 won 11 victories in its racing career
Just a century ago, in 1919, as soon as he left the Royal Air Force, Walter Owen Bentley sets up his first cars – three EXP models that give him the title "car manufacturer."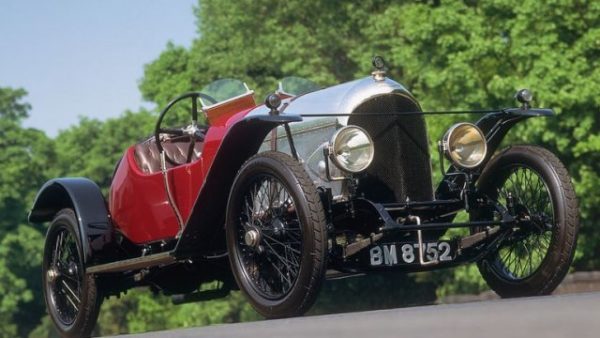 Thanks to the experience gained in aviation engines, Bentley creates a 3-liter 4-cylinder engine with aluminum pistons for their cars. And the design of these cars was inspired by the 1914 Mercedes Grand Prix and 1913 Coupe de l'Auto Peugeot.
Bentley named his first car EXP with numbers from 1 to 3, as EXP1 is more or less an experiment, EXP3 becomes a personal car of the company founder, and EXP2 carries the first win in car racing and has survived to this day, making it the oldest Bentley car in the world.
At the beginning of his career as a car manufacturer, Bentley is extremely keen on racing and EXP2 created for this purpose – its power is 175 horsepower, weight less than 680 kg and the maximum speed – almost 130 km / h (80 mph)
In 1921, EXP2 received a new aluminum bodywork, and in 1922 a new racing engine, which later relinquished its seat on a Bentley series engine, No. 144.
Before being "retired" EXP2 won 11 victories and seven-second places in the car races in which it participated.