The 375 MM from 1955 goes on auction in Pebble Beach
The Ferrari 375 MM is an extremely rare car, its production range is only 26 cars and, as you can expect, with every model of the Scuderia of the 1950s, today the prices of surviving specimens are astronomical. That's why the launch of the latest 375 MM with a Ghia body at auction, organized by RM Sotheby's, has caused serious revival among the wealthiest collectors of Black Horse production.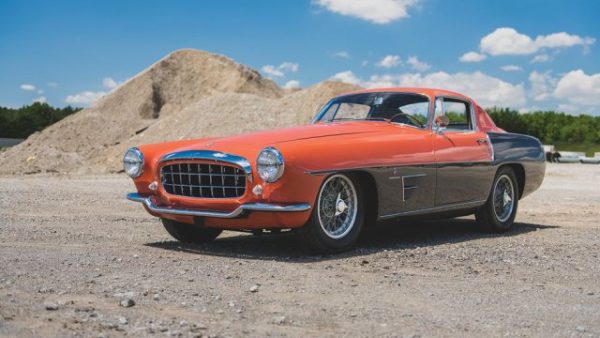 This car debuted at the Turin exhibition in 1955, with some distinctive features in the US market – a two-tone coloring feature typical of the 50's American car design, pronounced "fins" and plenty of chrome, at least for the European taste. It's like someone in Ghia has made serious efforts to mix Cadillac Coupe Deville and Ferrari 50s in a car. The result is interesting, though controversial.
The first owner of the car is Robert Wilkes, Chief Executive Officer of Leader Card, one of the longest-running sponsors of IndyCar competitions. The car remains up to Wilkes until his death, the only change being the addition of safety belts by International Harvester, everything else is original.
Over the years, this rare 375 MM has had eight owners, the seventh of which takes up the full revision of the original V12 engine created by Aurelio Lampredi. Also, the original colors of the car have been restored, but the gearbox, differential, and interior are the original ones with which the car is produced.
This Ferrari has only 8305 miles on the odometer and goes on auction RM Sotheby's in Pebble Beach from Monday to Wednesday. The most conservative prognosis is that the price of this excellent specimen will break the psychological limit of $ 1 million.