British classic is a rare beast on the road, and sometimes it happens that just such a car destroyed in an accident. In this case, the camera has recorded everything.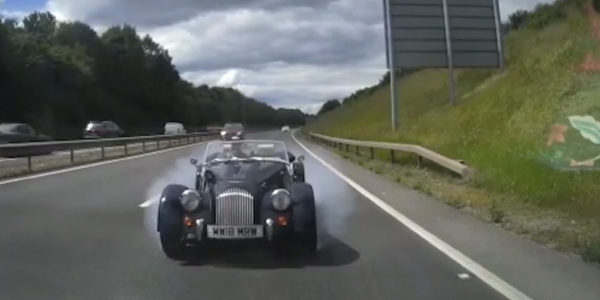 Morgan is one of the latest automotive exotic manufacturers. Its classically designed, aluminum-wood-based cars look closely at appearance. But this security feature is not a strong map of this roadster. The combination of metal chassis and the wooden frame is not an optimal combination in line with today's technological achievements.
According to the Kent news, the driver hit this Audi SUV traveling at 70mph on the A5 towards Shrewsbury. The Audi was on its way to Snowdonia for a holiday, but I guess that didn't go ahead. Thankfully no one was severely injured but the Morgan driver went to the hospital.
The driver Morgan managed to get out of the damaged car only after 15 minutes. Soon the police and doctors arrived at the scene of the accident and took the victim to a hospital.
Below you can see how the collision looked like, but also to see how Morgan really sturdy and safe. Or maybe not? And yes, it,s the Plus 4 model whose offer starts at a price of about 44 000 GBP.