Although it may feel as though it's been winter forever, we still have a few months before the ice and snow begin to thaw. It is still a winter season, and car owners will still have to be particularly careful about vehicle maintenance. The cold can be unforgiving during this period, so it is important to ensure that your car is in the best possible condition.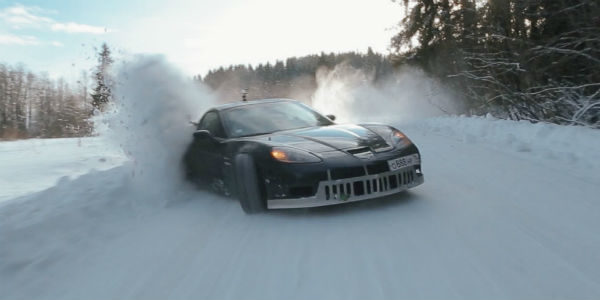 Of course, you will need to regularly check the integrity of your engine and make sure that it does not freeze when parked outside in the cold. Also, you will need to keep your eye on other critical parts, especially on the windshield.
Your windshield is basically your primary defense against the winter cold. It keeps the snow and the sleet out and , more importantly, keeps the interior of your car from freezing over. All this considered, you will need to go the extra mile when it comes to sprucing up your windshield for what's left of the winter months.
Here are some tips that might just do the trick:
1. Regularly check the surface
Negative temperatures can greatly weaken the glass material of your windshield. When you take out your car on the highway, expect that a combination of the draft and cold winter wind to put pressure on your windshield. With regular inspections and maintenance, you can quickly identify problems and find the right solutions that can save you time and money.
2. Repair fissures as soon as possible
Did you find cracks on the surface of your windshield? You might want to consider these issues seriously, however minor, seriously. Cracks can become even worse if you leave them untreated, so you will have to seel these openings and protect the interior part of the vehicle. However, when it comes to repairing automotive windows, you can only trust the proper service within your area that also handles windshields.
3. Get rid of excess ice
Ice can be irresistible to your windshield, especially if you accidentally leave your car out for a long time. This puts your windshield to the mercy of frost and sleet. In such cases, you might want to use an ice scraper to get rid of snow and other impediments. However, the use of scraper has the risk of scratching or cracking the surface of your windshield. It is better to manually remove ice or replacing your windshield fluid with De-Icer, which is a safer and more efficient alternative.
Overhaul a damaged windshield
A damaged windshield is as good as gone. If it was severely pulverized by hail the other day, it isn't exactly wise to keep the windshield. Again, damaged windshields serve no purpose other than dangers to people in the vehicle. It is therefore much more convenient to replace the windshield, rather than take a risk. With a new windshield you may want to opt for providing the glass with an extra layer of protection, especially from the snow and the sleet.
Source: nocarnofun.com