The Lamborghini drivers have a little reputation stitches, and this Lambo driver actually reinforces that stereotype.
While revving his Lamborghini, he misjudges the line and runs his Aventador right on the sidewalk!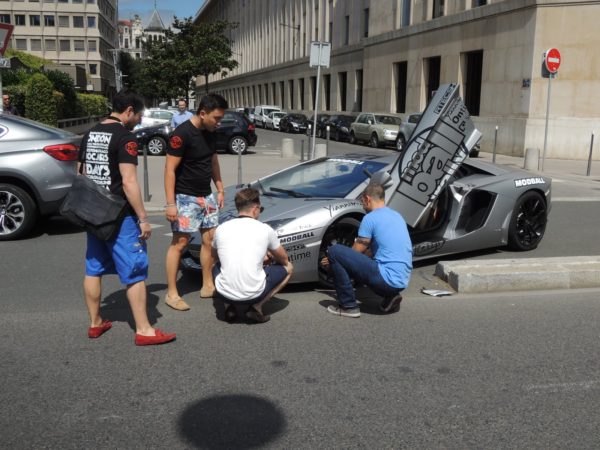 He then proceeds to pitch a temper tantrum of epic proportions, which further reinforces the stereotype of Lambo owner!
How about to teach him how to drive first and not be such cranky baby!
For further watch the video below
Source: http://vid.carbuzz.com/