A little over a month, leaked images of the next project Ferrari workshop called Ferrari Special Projects – SP, and on it was a model called the Ferrari SP America that ej was partially obscured by a white curtain, and now has a new photo of this unique model. ..
 The photograph was discovered by YouTube user Marchettini, and sent him a concerned David, who said he caught the car while it was transported to its new owner.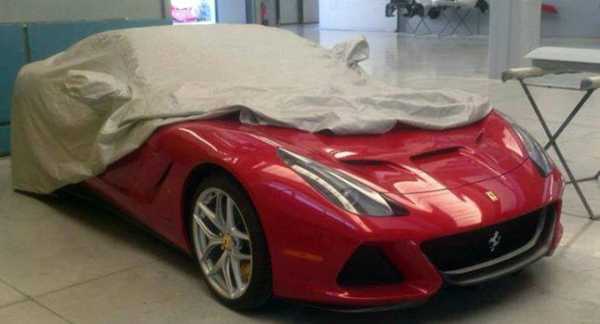 Ferrari has not released any information on the new car with three inlets on the hood, but it is believed to be based on the V12 F12 Berlinetta model with additional details.
This is the second SP project for which we have heard in the last few months, and the other is 2 +2 FF-based model, called FFX.