The new 2018 Dodge SRT Demon produce 840 hp, while the new 2018 Dodge Wide Body SRT Hellcat produces 707 hp. That's a lot less, but which of these two Iconic American Muscle cars sounds better?
Roman Mica presenter of TFL, explains us more in these muscle cars.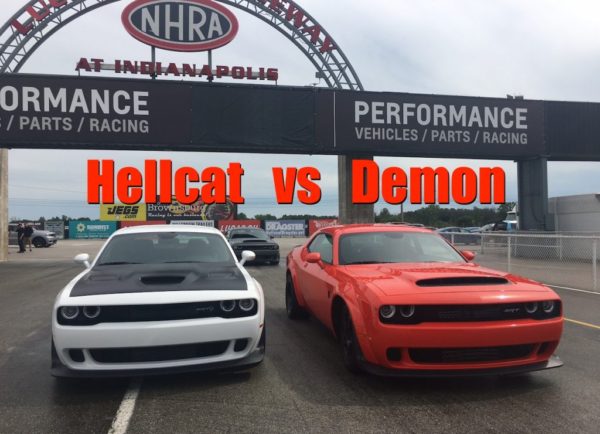 To the right is a brand new wide-body and a health cabin with the same 6.2L supercharged HEMI V8 that produces 707 horsepower, and to the left side is a demon with a thoroughly reworked 6.2 l supercharged HEMI V8. It uses a larger compressor and many more tricks to produce up to 840 horsepower when running on 100 octane racing fuel.
The question is which one sounds better 707 horsepower versus 840.
Let's find right now
We wait for your comments after watching the video below
Video Source: TFL