Viper

will beat

Dodge Challenger

and Charger with its new 800 hp
Dodge company provide Supercharged Dodge Viper SRT to Produce 800-hp
Dodge intend to equip the next version of its Viper supercar with a more powerful engine, reports the newspaper Autoblog
Until recently, namely Viper with its archaic 8.4-liter V10 engine with 640 hp was considered the most powerful model of the concern Chrysler.
The release version of the Dodge Challenger and sedan Dodge Charger 6.2-liter V8 Hellcat, developing 707 hp, However, this situation is changing. .
Dodge engineers did not intend to give up the big motor at the expense of smaller and more compact turbo engines.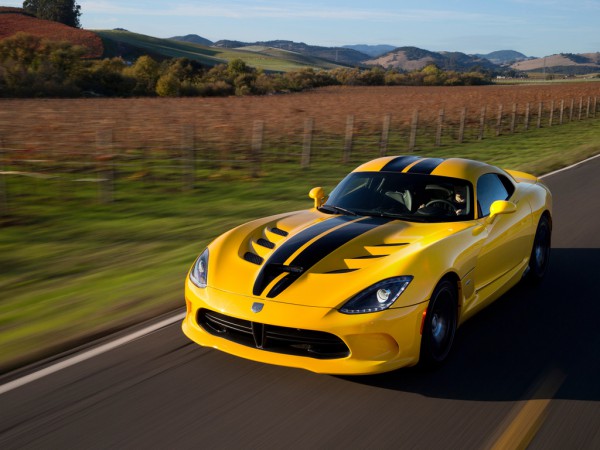 They will improve the unit, giving it the turbo-compressor.. In this way, the engine power will exceed 800 hp, but the company is aware, this will not guarantee an increase in interest in the car.
And therefore will focus on the overall improvement of the Viper.
In Dodge believe that after tuning the engine can reach even 1,000 hp, but in this case you will need to process some of the components on the engine and transmission.
The company does not have the means for such a thing and therefore will be limited to 800 hp
Finally enjoy this video with 800 HP , at Viper