Obviously this is no ordinary Dodge Challenger. It is a heavily modified, Drag Racer, which allegedly set a quarter-mile world record with 6.92 seconds at 203 mph during the performance. Impressive.
So, is obvious there's not all that much out there than could successfully win. Not even the old Fox body Mustang.
In fact, the challenger here makes absolutely hash of its challenger.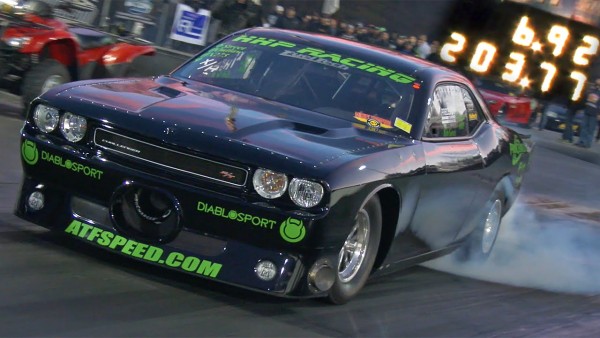 Only the sound of the Challenger warming up is more than enough to get the attention of the people