You might think that this sounds a little too pompous and pretentious, but it is not.
Indeed it is a three video of the best races of acceleration in the world.
The team from "motor trend" for three years recorded video clips in which the race acceleration compares the best sports cars in the world.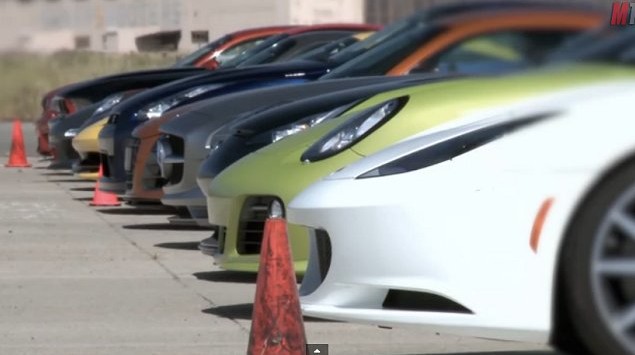 Races are interesting and special in that it is not race 2by2, but put them all together side by side, and thus see their real comparative strength or speed.
Of course, this is amazing sports cars that you can see on the road, probably in Monaco or some other places where they normally gather owners of these cars. Sure, these are models such as the Aston Martin,Nissan GT-R, the SRT Viper, Jaguar F-Type, Vanquish, Mercedes-Benz E63 AMG, Bentley Continental GT Speed, Porsche Cayman S, Audi R8, Mercedes-Benz SLS AMG, BMW M6 and others.
Everything is now clear, is not it? 🙂
Basically, we will not more words, go to sit back and enjoy the following three video filmed by a team from motortrend.